Nissan Express Service
Fast, convenient, expert service guaranteed. No appointment necessary, come in today!
With Nissan Express Service we offer a signature Express Oil & Filter Change that's fast, convenient, and guaranteed! We get you in and out fast using Nissan's famous expert service technicians! Coupled with our No Appointment Necessary, this means getting the needed maintenance on your vehicle doesn't need to be a hassle! Life is busy and we make it as easy as possible!
SCHEDULE SERVICE +
EASY
No Appointment Necessary
Express Service on your schedule
Drive in today!
TRUSTED
Certified Service
Factory Trained Technicians
Quality Nissan Parts
Competitive Price
FAST
Expert Service - Guaranteed
Oil Change
Oil Filter Change
Multi-Point Vehicle Inspection
Nissan Oil Change by an Expert Technician
Your time is important! Our Nissan dealership offer an Express Oil & Filter Change that's fast, convenient, and guaranteed to provide you with the value you've come to expect from Nissan. We get you in and out fast using Nissan's famous expert service technicians.
Our technicians will also perform a complementary vehicle inspection, checking general safety and performance areas of your vehicle around the wheel and under the hood.
Don't wait too long before your next oil change. Extending the Nissan factory recommended oil change interval schedule could negatively impact the performance of your vehicle. Please check your owner's manual for your Nissan vehicles recommended oil change interval schedule.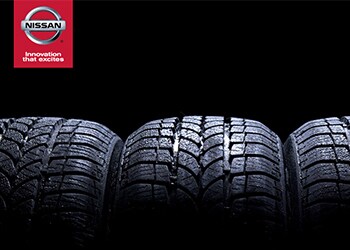 Drive with Confidence
Properly maintained tires make for a smoother ride, provide better traction for better steering and overall control of the vehicle, and can improve your gas mileage. Visit Bruce Bennett Nissan to experience the Express Service tire rotation difference. Here are just a few reasons to rotate your tires.
Avoid uneven tread wear
Increased lifespan of your tires
Improved braking
Improved handling
Enjoy the Freedom of Appointment Free Scheduled Maintenance
Although not all scheduled maintenance services are available through Express Service, many are; and at competitive prices. Check your owner's manual for your vehicle's specific scheduled maintenance services and intervals. Here are just a few benefits for your Nissan vehicle from Express Service Scheduled Maintenance:
Optimized performance
Reliability
Longevity
Safety
Increased resale value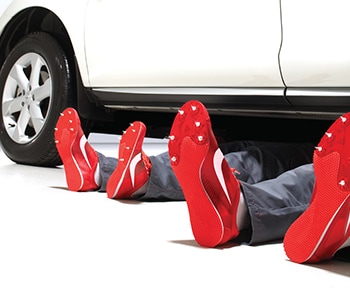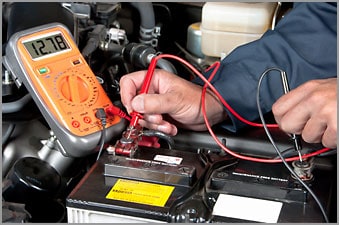 Battery Service from an Expert Nissan Service Technician
Come in to our Nissan dealerships today to take advantage of the free multi-point inspection to make sure that you, and your battery, are ready for the road ahead. Bring in your car to the Bruce Bennett Nissan Express Service center for a battery diagnostic test if you notice any of these symptoms of a dying battery:
Slow cranking when you try to start your vehicle
Clicking noises when turning the key
Interior lights start to dim
The dashboard battery warning light stays illuminated when your vehicle is running
Corrosion on the battery terminals
Blown or missing fuses
You need to jump start your vehicle to get it running
Cleaner Air in As Little as 30 Minutes
Getting your air and in-cabin air filter serviced at Bruce Bennett couldn't be any easier. Air filters are critical to the performance of your vehicle and to the health and comfort of you and your passengers. They keep the dirt and contaminants out of your vehicle systems and out of your vehicle cabin.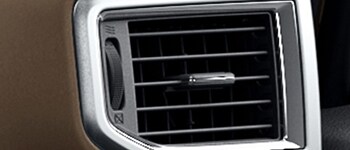 Be Prepared for the Road Ahead
With functioning wiper blades you can be certain that you and your vehicle are ready for whatever the road throws at you. In inclement weather, properly installed wiper blades are a key component to your driving safety.
Wiper blades no longer fully remove debris, rain, snow, etc.
Deteriorating or cracking blade rubber
Missed areas when wiping windshield
Streaks or residue after using